Water infiltration problem? Liquid waterproofing
Semco liquid membrane is used to waterproof your surfaces.
A waterproofing problem is a situation where your surface is unable to resist the penetration of water or moisture. Concrete waterproofing can be applied to a single crack in the concrete or to your entire structure.
In certain situations, a liquid membrane is essential to protect your concrete from water infiltration or moisture-related problems. This procedure will protect your concrete over the long term. Not all concrete surfaces need to be waterproofed.
In general, simply protecting your concrete with our coatings will give your concrete adequate protection.
What is Semco liquid waterproofing membrane?
Semco Liquid Membrane is a waterproofing membrane with a 1300% elongation capacity. Because it's a liquid membrane, it allows you to waterproof your surface without the need for joints. It is waterproof but air-permeable, allowing your concrete to breathe.
Here are a few examples where the liquid membrane is indispensable:
A room under your roof terrace
A cold room under your balcony
A room under your garage floor
An outdoor wooden structure
Semco liquid membrane is compatible with all PolyPlay Surfaces finishing products. Once the membrane has been installed, you can cover it with our quartz stone or rubber quartz.
Advantages of Semco liquid membrane



Compatible with many substrates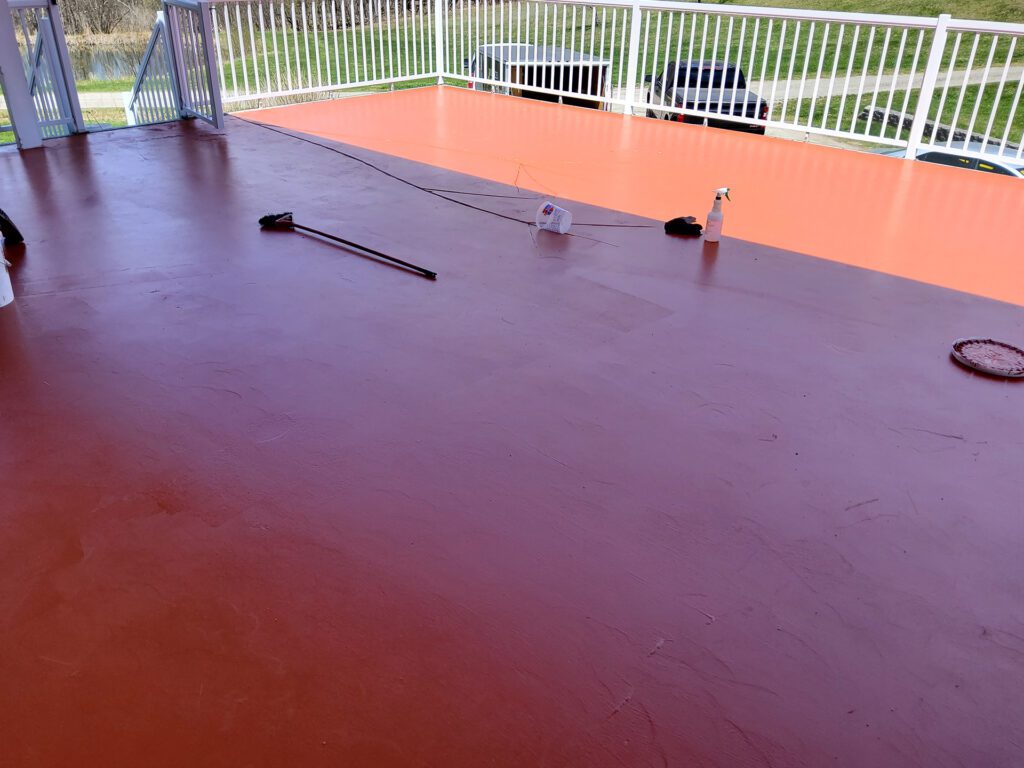 Refresh and protect your indoor and outdoor spaces with Les Surfaces PolyPlay
Your local Surfaces PolyPlay team is trained to offer you the right product in the right place. PolyPlay will guide you through your project to determine the right product to cover your concrete.
All our teams are fully trained to offer a turnkey project to each and every one of our customers. As soon as you request a quote, we'll take care of you so that every question you ask is answered accurately.