What is the best vertical surface coating product?
The acrylic-coated concrete coating used by Les Surfaces Polyplay
Acrylic coatings for concrete are extremely high-performance products. They are composed of a primary polymer cement base into which a fiberglass membrane is applied. The acrylic coating is then trowelled or sprayed onto the customer's surface. The stages can vary depending on the customer's project. The possibilities are virtually endless. Flooring, decorative mouldings, house fronts, brick painting, decorative interior walls…
For use on :
Home flooring
Decorative wall
Balcony
Terrace
Pool sides
Why choose acrylic concrete coating?
At Surfaces PolyPlay, we use acrylic coatings on vertical surfaces such as flooring and decorative walls. This cladding also has excellent characteristics for horizontal installation.
The acrylic installation steps ensure that your floor continues to breathe while remaining waterproof. We call this characteristic: air-permeable and waterproof. These 2 features are essential for the sustainability of your project.
In addition to protecting and waterproofing your foundations, acrylic is much more resistant than cementitious plasters and paints. An acrylic coating installed to the right specifications means efficiency, durability and elegance.
Laissez nos experts vous guider dans le choix de la couleur de votre projet.
Advantages of acrylic coating
Acrylic coatings can be used for a variety of installation processes in the construction industry.
Surfaces PolyPlay uses this product for 2 main types of installation:
House foundations
Decorative wall coverings
HOUSE FOUNDATION :
Installing an acrylic coating on your floor will undoubtedly add value to your home. It will embellish the flooring, which is too often left to its own devices. In addition to its aesthetic appeal, acrylic coating will weatherproof your floor and increase your energy savings.
CEMENT-FINISHED WALL CLADDING:
Installing a cementitious acrylic wall coating will give your rooms a superb look. Let your imagination run wild and we'll bring it to life. Applied in two coats, decorative wall coating is extremely resistant and becomes waterproof with the addition of a sealer. This product goes perfectly with our Quartz flooring for your bathroom, kitchen or living room.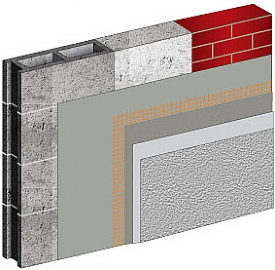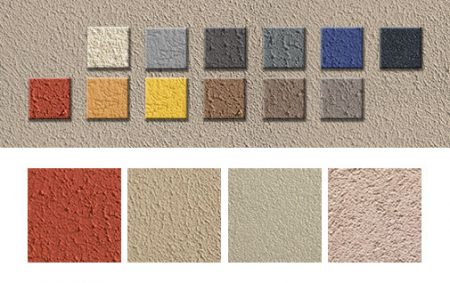 Sturdiness, versatility, Quebec

All our acrylic coatings are 100% made in Québec

Our coatings are water-based (environmentally friendly).


Several textures available

All our products are tested for:
Membership
Freeze/thaw
Fire
UV rays
Acid rain
Acrylic floor coating is a high-performance product
When an acrylic coating is used to cover your foundation, it is usually applied as a waterproof, breathable coating. In short, it doesn't let water through, but lets air through to allow your concrete to breathe. Acrylic coatings must be applied to foundations in accordance with the manufacturer's recommendations, taking into account the particularities of the foundation and local environmental conditions. It's important to entrust your work to professionals in the field. At PolyPlay, all our installers are trained to meet your expectations.