What is the best exterior concrete coating product?
The concrete coating product Quartz Carpet - Exterior
We compared 3 exterior floorings
Our comparative test allowed us to discover quartz as a floor covering exceeding all expectations when compared with the big favourites in the industry such as paving stone, ceramic and acrylic. Having proven itself in more than 35 countries already, Quartz Carpet, a top-of-the-range but affordable coating, is essential to cover the perimeters of swimming pools, balconies, patios and walls. Whatever the nature of your project, quartz will charm you with its rich variety of designs and its flexibility of applications.
Used on :
balcony
poolside
patio
sidewalk
spa perimeter
| Advantages/Comparative elements | 01 | 02 | 03 |
| --- | --- | --- | --- |
|   | Acrylic | Ceramic | Quartz Carpet |
| Corrects levels |   |   | |
| Multiple colour choices | | | |
| Lets the substrate breathe (does not seal) |   |   | |
| Vertical installation | | | |
| Non-slip | |   | |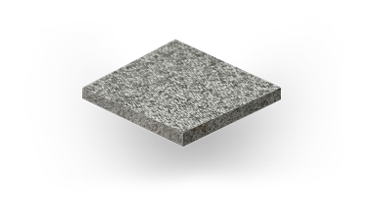 Corrects ground imperfections
Applied and installed using a trowel, the quartz aggregate can correct any defect in the existing substrate.

Available in a multitude of colour choices
Quartz Carpet has a rich palette offering more than 1000 colours.

Customizable design
When applied with a trowel, it easily creates the coveted shapes and design styles.

Provides great shock resistance
On the 1 to 10 Mohs hardness scale, with diamond (10) being the hardest, quartz follows very closely with a value of 7.

Optimizes the performance of heated floors
The air between the small quartz stones heats up almost instantly, conducting more heat and allowing you to quickly feel the pleasant effect of heat near the feet.
Why choose Quartz Carpet — Exterior coating?
Versatility
Offering a rich variety of colours, Quartz Carpet allows you to obtain a most customizable design and a unique look. Versatile product par excellence, it adapts to all types of elevations and offers unlimited application flexibility, whatever the nature of your floor covering project.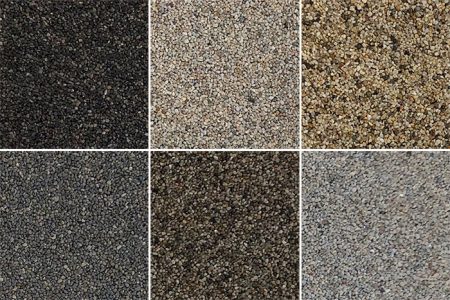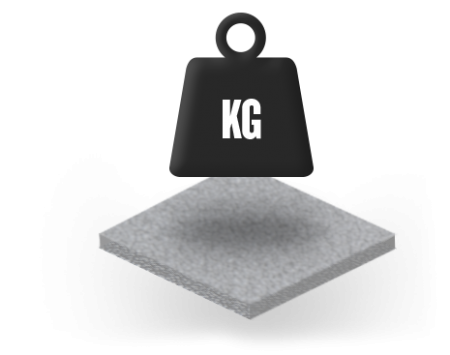 Robustness and durability
Virtually maintenance-free, this flooring material shows exemplary durability. Over time, it will retain its quality in terms of finish and colour, and will be resistant to cracking. For a robust floor covering that will last, Quartz Carpet is without question the product of choice.
A product that has proven itself in Europe for more than 25 years
Used in over 35 countries, Quartz Carpet is an indoor and outdoor floor covering product, referred by the greatest specialists for more than 25 years. Offering several distinct advantages which make it a material of choice, it offers a great flexibility of applications which renders it adaptable to any type of project, whatever your inspiration.