Concrete covering: Pool surround
Concrete coatings used by Surfaces Polyplay for your pool surround
Over the years, the surface of a concrete pool surround can lose its luster. This problem can be caused by factors such as bad weather, UV rays, pool use and lack of maintenance. Concrete cladding can become an alternative for protecting your gathering place during the summer. It's important to choose the right liner for your pool surround.
Many coatings don't let your concrete breathe, which can lead to a number of problems over the years.
PolyPlay Surfaces offers 2 alternative concrete coatings. Quartz Carpet and Rubber Quartz. Let us help you choose the right coating to protect your pool's concrete. This will ensure your peace of mind and total security.
Protect my concrete floor with Quartz Carpet
Discover Quartz Carpet, the swimming-pool contour liner that combines the natural beauty of quartz with superior-quality resin. Transform the space around your pool into a veritable paradise with this elegant, durable floor covering.
Quartz Carpet's rounded granules provide a comfortable surface, perfect for walking barefoot and enjoying the pool in complete safety.
Its non-slip texture ensures optimum grip even when the ground is wet, avoiding the risk of slips and falls.
Available in a wide range of colors, quartz stone will add a touch of elegance to your outdoor design.
Quartz Carpet has been installed in over 50 countries for over 35 years. He's proved his durability, aesthetics and ease of maintenance.
Benefits of Quartz Carpet



A product that lets your concrete breathe

Corrects imperfections in your concrete



Comfortable, non-slip surface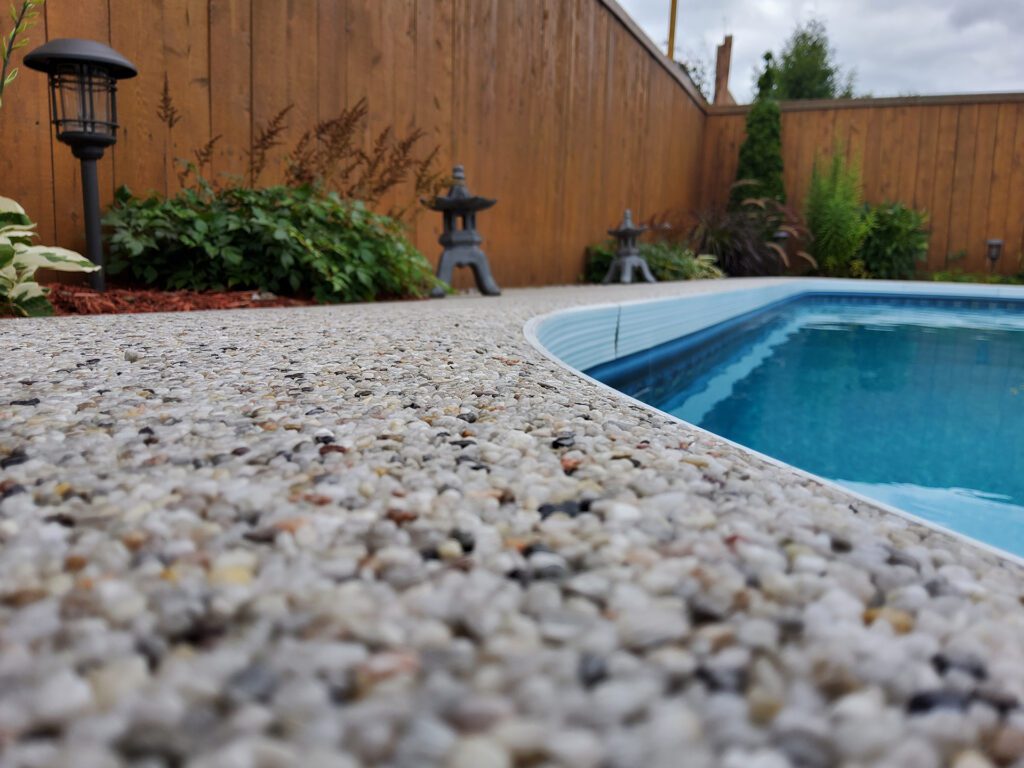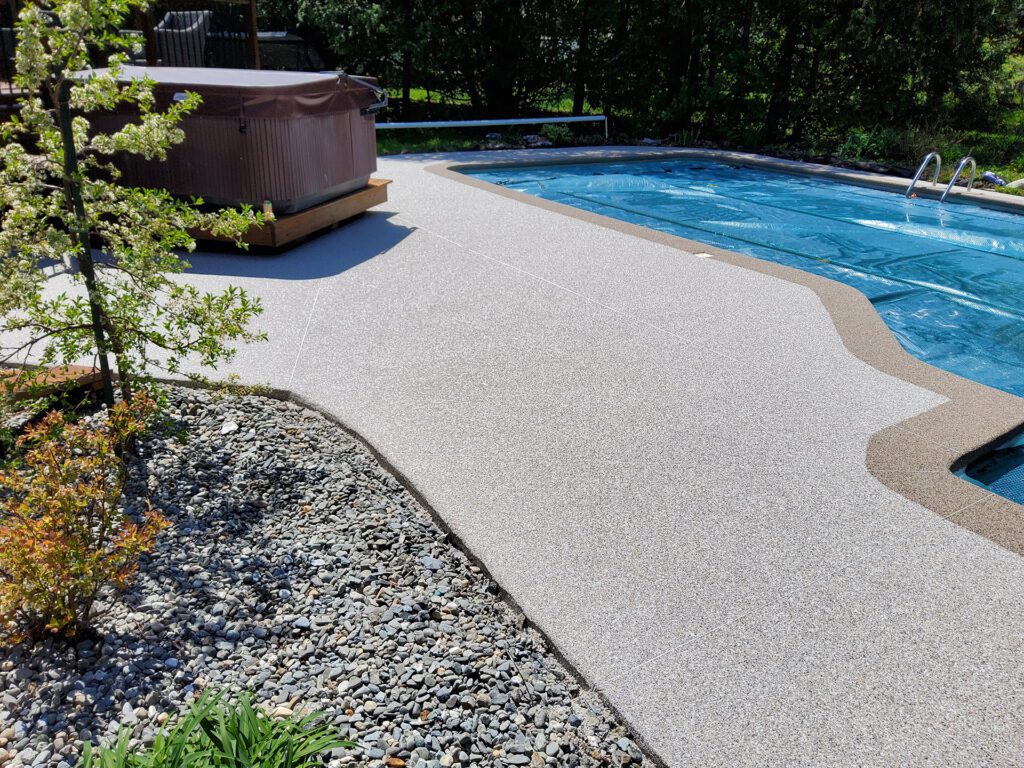 Protect my concrete surface with Rubber Quartz
Rubber Quartz, an innovative solution for pool surrounds that combines the beauty of quartz with the flexibility of rubber. This unique floor covering offers a non-slip, comfortable surface, ideal for wet areas around the pool.
Rubber Quartz is designed to withstand UV rays, pool chemicals and the elements.
Thanks to its porous nature, this flooring allows water to evacuate efficiently, reducing the risk of standing water and slips.
Choose Rubber Quartz to transform your pool surround into a safe, comfortable space for the whole family.





TPV rubber superior UV resistance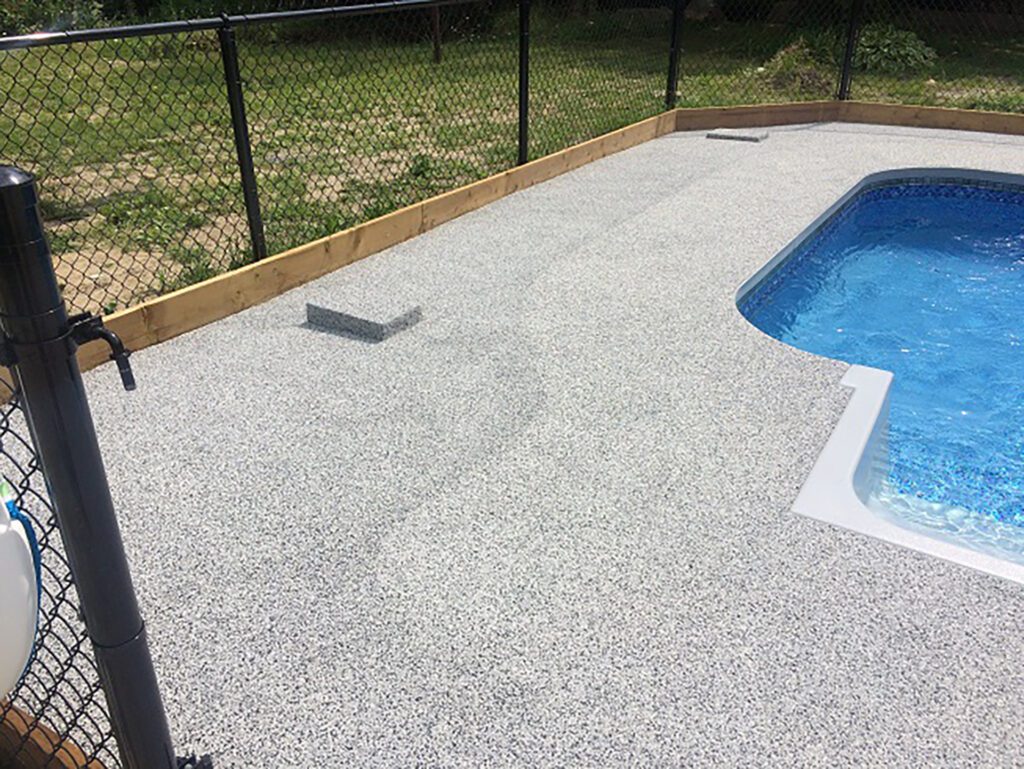 Refresh and protect your outdoor space with Surfaces PolyPlay
Your local Surfaces PolyPlay team is trained to offer you the right product in the right place. PolyPlay will guide you through your project to determine the right product to cover your concrete.
All our teams are fully trained to offer a turnkey project to each and every one of our customers. As soon as you request a quote, we'll take care of you so that every question you ask is answered accurately.