Exterior concrete cladding: Acrylic flooring
The acrylic-coated concrete coating used by Les Surfaces Polyplay
The problem with resurfacing house floors is deterioration or wear of the floor surface. The flooring may be subject to wear factors such as weathering, exposure to UV rays, humidity and soil movement.
When flooring becomes damaged, it may show cracks, crumbling, rough surfaces and color variation. All these changes can lead to a loss of insulation and waterproofing, and reduce the aesthetic appeal of your property.
This problem calls for the resurfacing of your concrete. Proper intervention will protect the flooring from future damage and enhance its functionality and longevity.
Les Surfaces PolyPlay offers you the best product for acrylic exterior cladding. Our acrylic finish will protect your foundation for years to come
Why choose acrylic flooring for my floor?
PolyPlay Surfaces' acrylic exterior coating for resurfacing your floor offers several advantages:
Weather resistance:
Acrylic is a durable material, resistant to rain, snow, UV rays and temperature changes. By applying it to your flooring, you protect the surface from damage caused by weather conditions.
Improved sealing:
The acrylic coating forms a watertight barrier that prevents water from penetrating the flooring. This considerably reduces the risk of infiltration and moisture damage.
Crack resistance :
Acrylic has a certain flexibility that enables it to resist mechanical stress and follow the movements of the flooring. This helps prevent new cracks from forming and existing cracks from worsening.
Aesthetics :
Acrylic offers a uniform finish that enhances your home's exterior appearance. It is available in a variety of colors, allowing you to personalize the look of your flooring.
Durability:
Acrylic is a robust, long-lasting material. By using acrylic to resurface your floor, you prolong the life of the surface and reduce the frequency of future repairs.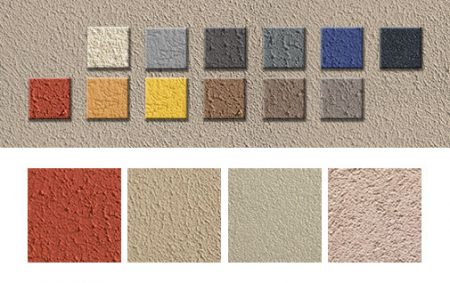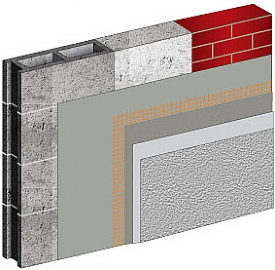 Sturdiness, versatility, Quebec

All our acrylic coatings are 100% made in Québec

Our coatings are water-based (environmentally friendly).


Several textures available

All our products are tested for:
Membership
Freeze/thaw
Fire
UV rays
Acid rain
Refresh and protect your outdoor space with Surfaces PolyPlay
Your local Surfaces PolyPlay team is trained to offer you the right product in the right place. PolyPlay will guide you through your project to determine the right product to cover your concrete.
All our teams are fully trained to offer a turnkey project to each and every one of our customers. As soon as you request a quote, we'll take care of you so that every question you ask is answered accurately.